Digital Hearing Aid Range
We know that all ears hear differently and we want to help you find the right hearing aid
for your needs
We have a wide range of hearing device options to help you hear better. From almost invisible styles that fit discreetly inside the ear, all the way up through those with wireless connections for smartphones.
No matter what kind of hearing loss you have, there is a perfect fit for your lifestyle and budget. The different styles and models available allow consumers to find the best solution that meets their desires as well as expectations!
The most common type of hearing aids are behind-the-ear (BTE) models. BTEs have a small case that rests behind-the-ear and a tube that runs from the hearing aid into the ear canal which is connected to an earmould or dome.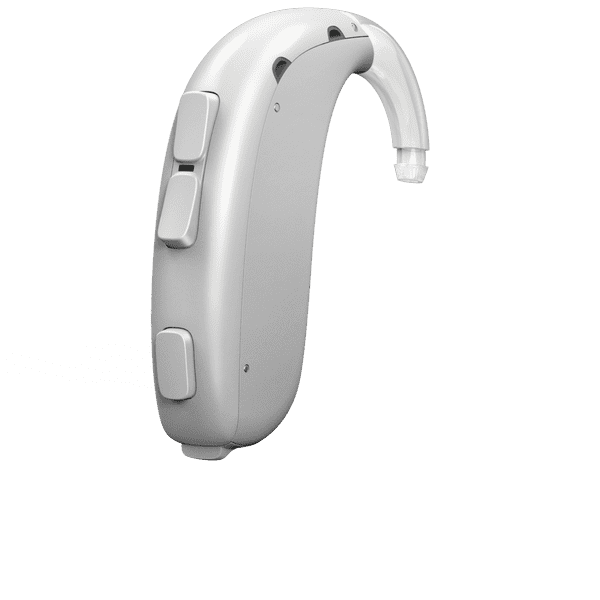 Receiver-In-The-Ear (RITE/RIC)
Receiver-In The Ear is a combination of BTE and ITE components. The body of the hearing aid is smaller in size compared to traditional BTEs. The hearing aid is connected to a small sized speaker housed in a soft tip dome that sits inside your ear canal.
With an in-the ear hearing aid, you can hear just as well with less outside noise. These aids are placed like earplugs and come in different designs depending on what works best for your particular situation. This hearing aid works well for mild to severe hearing loss.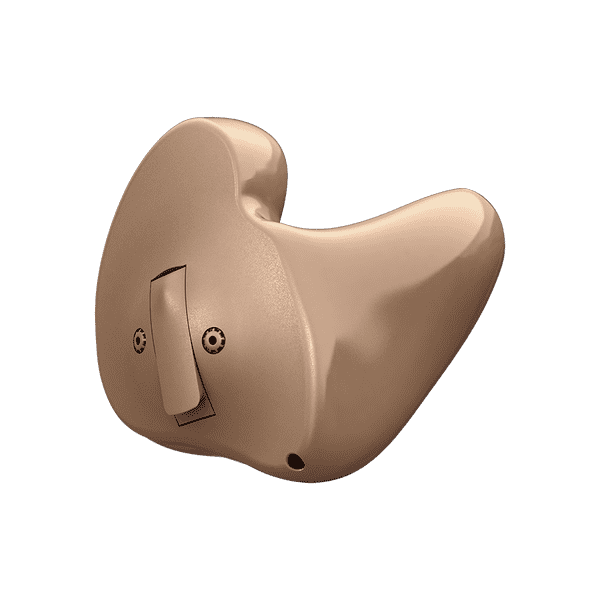 Completely-In-The-Canal (CIC)
Completely-In-The-Canal hearing aids fits inside your ear canal. These hearing aids is custom moulded and least visible to the naked eye. They can improve mild to severe hearing loss.
In-the-Ear hearing aid is custom made and this is considered as invisible hearing aid because it is placed in the bony part of the outer ear canal and very discreet than any kind of hearing aids.
The staff at All Ears in Hearing are excellent. They are very helpful and friendly. Rachel explained everything in detail and helped me chose the right hearing aids for me. I'm so happy that I can hear my grandchildren clearly – it's improved my quality of life so much!
We carry a variety of hearing aid products and accessories made by top-name manufacturers.
We know that every person has different needs, which is why we offer such an extensive selection to help you find what works best for your budget!
We have a wide selection of hearing aids and accessories to help you hear better. We carry different types of brands from top leading hearing aid manufacturers. Our prices range from affordable options for those on tight budgets all the way up through premium products which provide maximum performance in sound clarity with stylish looks.
The latest generation of hearing aids are so advanced that they can adjust settings on their own! These devices use sophisticated technology to detect changes in your environment and they are rechargeable and easy to maintain.